If you're the parent of a young child, or an adamant reader of health news, you may have heard of the recent wave of parents who refuse vaccination. Insisting that vaccines are unsafe and have harmful side effects, the 'anti-vaccine' movement just got a huge reality check when over twenty people were infected with measles after visiting the Disneyland Amusement Park with their kids.
Now there is good news – one Israeli company may have the safe vaccination solution that will knock the socks off the anti-vaccination movement. Founded only 18 months ago but soon to begin clinical trials, SynVaccine creates novel vaccines to treat some of the most serious and currently untreatable viral diseases on the planet: Dengue fever, Ebola, HRSV and HIV. If SynVaccine passes all the checks and makes it to the market, it may change the way people think about vaccination and even deter future generations from categorizing vaccines as hazardous.
Creating safe, synthetic vaccines from scratch
The story of the safe vaccine, SynVaccine, begins at the Weizmann Institute in Israel where company co-founder and chief scientist Dr. Tuval Ben Yehezkel came up with the idea to change the way vaccines are conceived. Tuval realized that vaccines don't need to be created from microorganisms belonging to existing viruses, but instead could essentially be built from scratch, using our own tissue cells to create 'synthetic' viruses (hence the name "SynVaccine"). Together with co-founder Dr. Tamir Tuller, a computational biologist at Tel Aviv University, the two noticed that they could actually design a vaccine from the bottom up without ever having to refer to organisms in the host virus.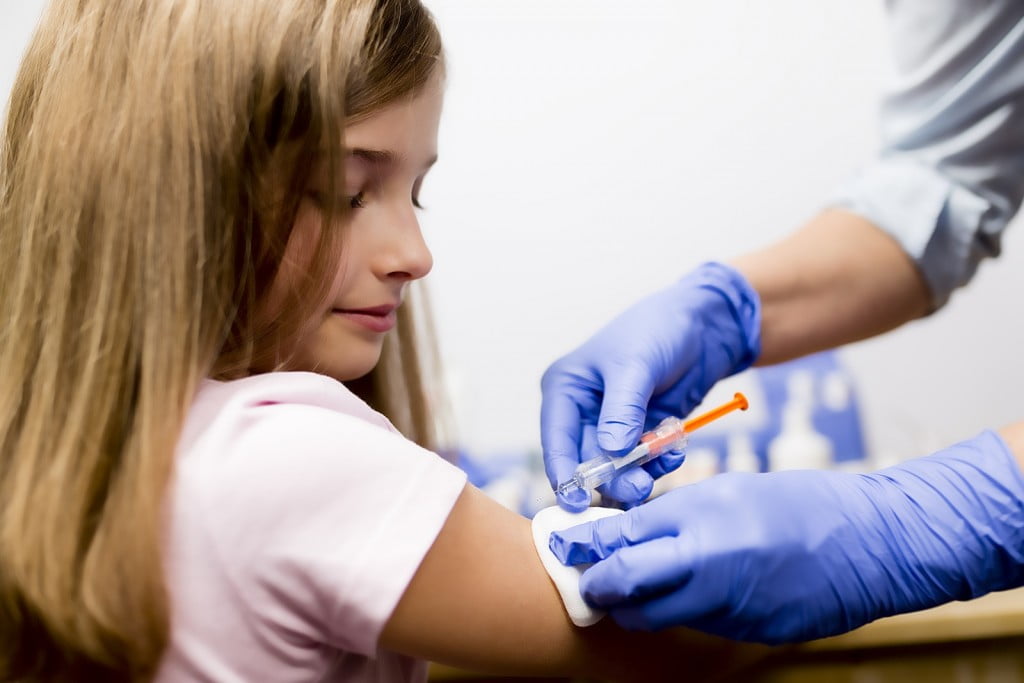 "Basically, research in bioengineering and mathematics have allowed us to make the genomes of organisms from scratch. This means that we aren't relying on the templates of existing organisms and changing them, but are actually building them from chemicals, from the ground up," Tuval tells NoCamels, explaining the novelty of SynVaccine's methods. According to Tuval, biological engineers are now able to manipulate the human genome, or the complete set of genetic information belonging to humans, with greater ease than ever before, which has made it possible for the team to dramatically revise the way vaccines are made.
     SEE ALSO: New Vaccine Triggers Response In 90% Of Cancer Types
Using knowledge in rational computational design, bioinformatics, and good old computer science, Tuval and his team create new virus genomes, analyze them and even predict how they will react to certain environments. "We take viruses that cause disease in humans and we redesign their genome so that they no longer cause disease, and can actually protect us from their nasty cousins (or spin-offs of the virus)," Tuval asserts. This process weakens the virus so that it can no longer infect different parts of the body, isolating it and thereby making it easier for our immune system to grab hold of the virus and attack, "This means that the virus will not cause disease, but will be effectively dealt with by the immune system, keeping us protected against future outbreak for years."
Making vaccines safe, and acceptable, is key
In addition to creating vaccines from 'hand-crafted' viruses, which are not based on organisms taken from animals infected with the disease (the traditional practice), Tuval explains that the SynVaccine method eliminates the typical trial-and-error method used by most researchers to create vaccines.
"The traditional vaccine is created in a trial-and-error method, which can be expensive and often unsafe. Our technology is based on rational computational design, allowing us to design the viruses to be very safe and effective immunizers against the disease, cutting down on development costs because they are not trial-and-error based," says Tuval with pride. SynVaccine is also proud of the fact that their methods of developing the vaccines cut out animal testing altogether. He claims that because the vaccines are designed on a computer and tested with tissue cultures, no animals are involved in any stage of production of the vaccine.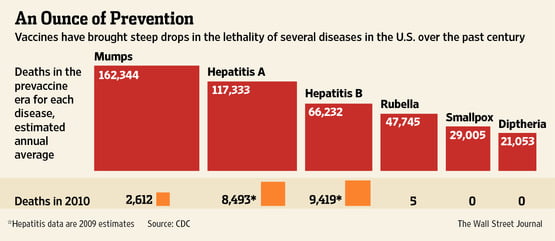 Sign up for our free weekly newsletter
Subscribe
This, of course, not only makes SynVaccine's methods more humane than those currently used, but also – and this is the important part – potentially safer. "The real emphasis of our technology is on making vaccines safer, in comparison to the ways that traditional vaccines are made, allowing us to design safety into the genome of the new vaccine, and ensuring that the vaccines won't revert back to the nasty nature of the disease."
Despite the opposition to vaccination from an increasing number of parents, Tuval is clear on where he stands in that debate.
     SEE ALSO: How Israel's Leading Ebola Expert Could Eradicate The Virus And Why The US Military Is Investing In  Him
"I think that it's important to state that vaccines are the most important lifesaving medical intervention of all time and this is something that has to be said, in light of voices that say that vaccines are unsafe," Tuval emphasizes, and not just because he's in the business of making vaccines. According to statistics provided by the Cleveland Clinic, between two to three million deaths are prevented annually as a result of proper vaccination. SynVaccine believes that vaccinating against some of the world's most deadly diseases, like Dengue and Ebola, which are currently untreatable, can be done in a safe manner that results in full compliance.
Fueled by academic research
SynVaccine began as and remains to be a heavily academic effort. Tuval met his mentoring professor Shapiro when he was still a graduate student at the Weizmann Institute in Israel, and his business partner, Tamir Tuller, is an acting professor at Tel Aviv University. In order to create SynVaccine, Tuval and Tamir licensed patents and technology from Weizmann and Tel Aviv, and the team still uses academic expertise to develop its innovative R&D program.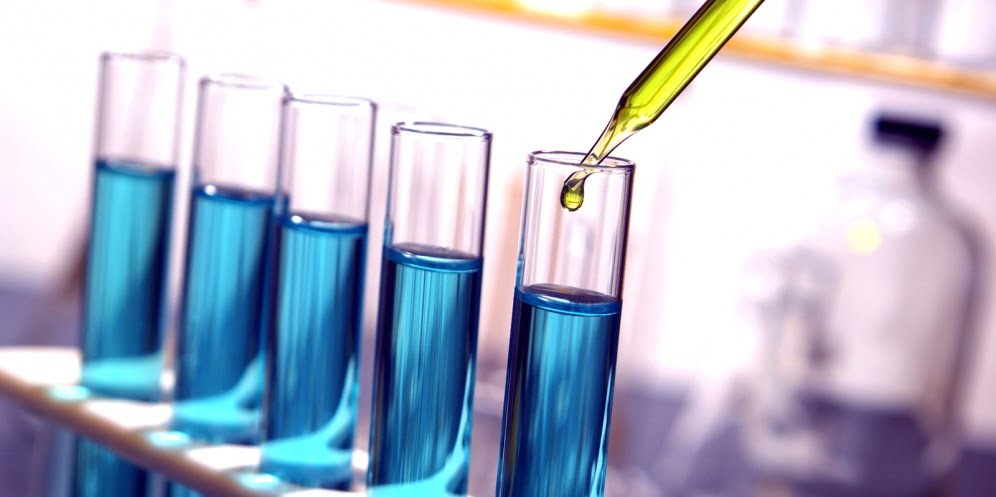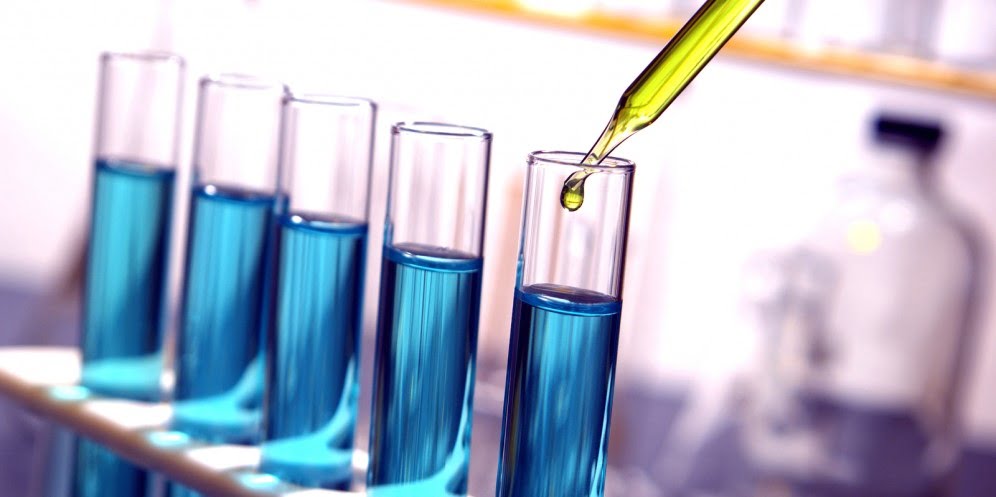 "In Israel we are known for our ability to translate innovative ideas from the lab into useful technologies. This is what we have specialized in at SynVaccine and we hope to bring the ideas and technologies we have been developing as academics into a stage in which they are mature enough to attract the attention of large pharmaceutical companies," says co-founder Tamir Tuler of SynVaccine's academic background. In fact, Tuval tells me that the majority of their new research and clinical studies are still conducted at Weizmann laboratories by students.
SynVaccine's effort to make vaccines safe attracts its share of international attention. The company was a finalist in the Berlin Falling Walls Venture competition, in which it was named one of the top three science-based startups of 2014. SynVaccine has also received grants from the Office of the Chief Scientist and was part of the RadBiomed technological incubator. The company's rational computational design methods for creating the synthetic vaccines are protected under patents, which is a good thing since the market of safe vaccines is hot and only getting hotter.
With SynVaccine poised to begin clinical trials on some of their vaccines in the next six months, the next time a global Ebola-type outbreak comes around, a safe vaccination solution may come out of Israel.
Photos: Bigstock/ The Wall Street Journal
Related posts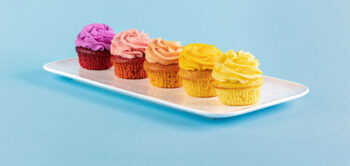 Creating Rainbow Of Natural Food Colors Is Easy As Baking Bread
October 05, 2023