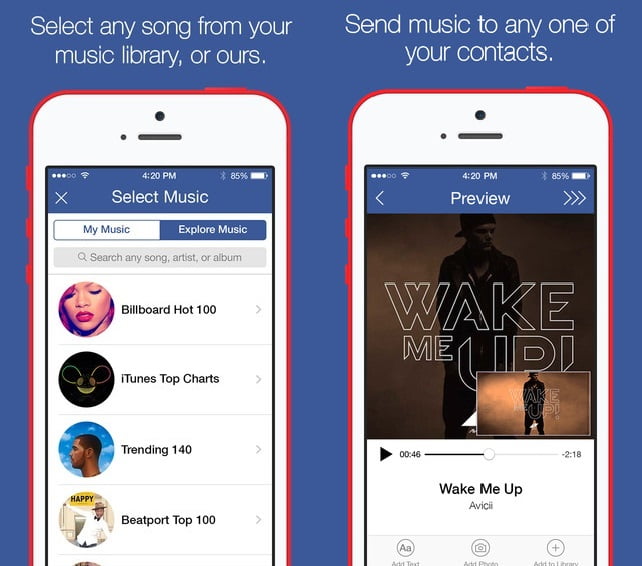 'Music Messenger' is ready to take the world by storm, as it has positioned itself to become the largest music sharing company on the planet, surpassing industry leaders like Sony, Universal and Warner Music Group. Just three months in and the app is already backed by some of the most influential members of the music industry like will.i.am, David Guetta, Tiesto, Nicki Minaj, Dave Holmes (Coldplay's manager) and Gee Roberson (manager of Nicki Minaj and Lil Wayne). The young app has two million users that it has won over by creating a simple way for people to share music with their friends, or the 'WhatsApp' of song sharing. Much like WhatsApp did for text messaging, Music Messenger may too have the potential to change the way that we share and interact with music, for good.
Music to our ears
Based in Israel and developed by David Strauss, O.D. Kobo, Shai Azran and Uzi Refaeli, Music Messenger began as a way for the friends to share music amongst themselves. This led them to identify a key feature missing in existing technologies, namely the ability to share your favorite music with your friends in an easy-to-access message (and not over social networks with platforms like SoundCloud). Strauss explains, "With the iPhone, it is very difficult to send music from one person to another. Spotify is not available across all countries and their libraries can be limited. We wanted to create a messaging platform that would make sharing music easy."
     SEE ALSO: Will Israeli App Loudlee Become Music 'Pinterest'?
It didn't take long for the app to reach music moguls across the globe. "Gee was one of the first to show interest. He really flipped out," Strauss says. "He got on the phone, asked how he could get involved, and jumped on a plane to Israel within 48 hours. That's when we really knew we had a company." Within days, the company had over 16 investors on board, all renowned figures of the music industry, raising $5 million from strategic investors at a company valuation of $25 million in just eight weeks. One month later, on September 25, 2014, the company was launched.
Changing the way we share music
Music Messenger's platform is 'music' to big industry ears because it succeeds in wrapping all steps typically required to send and receive music into one simple package. Even better, and unlike a number of other music platforms, Music Messenger is fully compliant with copyright laws since the app doesn't actually host original content. The way it works is that the company taps into open source sites like YouTube, SoundCloud, Yahoo and Baidu, giving them the ability to aggregate a music library of several hundred millions of songs in any language and from many regions. And, as long as those sites grow, and for the meantime they continue to, so does the Music Messenger music library, which is updated on a constant basis. In addition, users can create music libraries and playlists of songs shared by their contacts, as well as search for specific songs that they just have to hear.
     SEE ALSO: Find Out Which Hollywood Celebrities Are Betting Their Money On The Startup Nation
However, Strass clarifies, "Music Messenger is a music messaging tool and not a music service." Music services like Spotify request annoying fees due to copyright and licensing laws and the service is restricted in some countries. Music Messenger, available for download on Android and iOS devices, has the upper hand here because it is a messaging tool that can  be used to share music with an unlimited number of people, everywhere. "To service one million users, is the same cost for us as to service 50 million users," boasts Strauss. "That's why people in the industry flipped out. We have the ability to send, receive and listen to millions of different songs without having to worry about the costs."
Sign up for our free weekly newsletter
Subscribe
Despite a sour history with crowd-created music platforms like the infamous Napster and uTorrent, the music industry seems to be on board. When it comes down to it, thanks to YouTube, the majority of music has become free and easily accessible. "We didn't make it this way, but it's how the music industry has become," Strauss explains. Consequently, musicians aren't placing a heavy focus on music sales anymore, but rather searching for innovative ways to use technology to promote their work (take Beyonce and Taylor Swift's decision to release their latest albums without promoting them with traditional marketing venues) Music Messenger hopes to maximize on the latest trend by allowing artists to endorse their music on mobile devices, where users can send and receive their tracks, with personalized messages attached, for free.
China, a new musical frontier
When you take a look at the team behind Music Messenger, it's no wonder that the often stringent minds of the music industry are so willing to expand their horizons. One of the team's members, O.D. Kobo, has seen rampant success, selling two of his previous companies for impressive amounts—the teen social network Pheed that sold to Mobli for $40 million after 18 months of operation and the Koolanoo Group that sold for $80 million to East River Capital.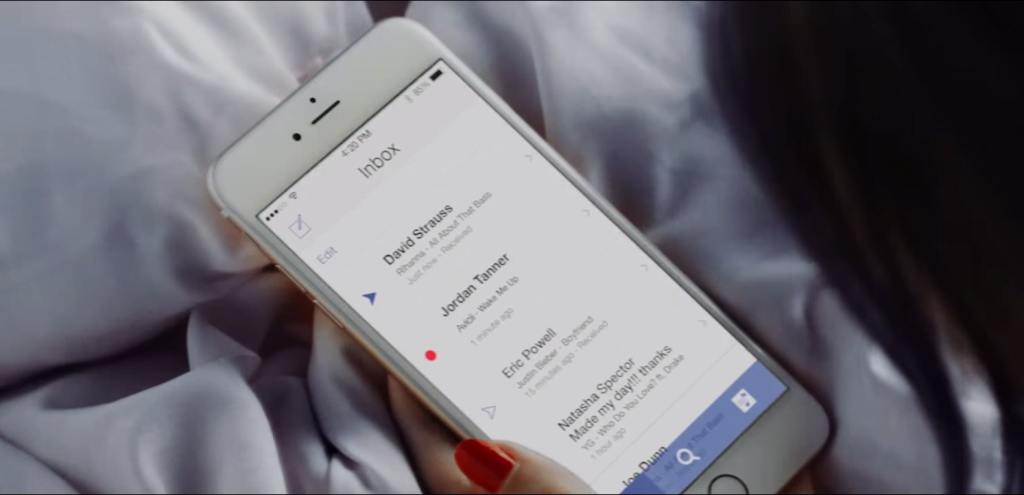 While the app has been steadily gaining users in the US and Europe, placing among the top 100 apps in the US market during the last three months, the Music Messenger team is getting ready for a big marketing push in China. With roughly 600 million mobile phone users in the country, the app has the potential to really go viral in such a market. Launching in China is a given for the co-founders, since several of them have spent several years in China operating previous enterprises. "When we launch in China, we will be able to provide citizens with almost every single Chinese song ever recorded in history. This gives us great positioning in a really great market," Strauss exclaims.
This summer, in collaboration with many of its investors, Music Messenger will launch a large promotional concert tour in five cities across Asia to help introduce the app to the Asian market. Big-name performers like Nicki Minaj, Coldplay, and will.i.am will take part in the concert series that is set to attract a good deal of attention.
For Strauss and his team, the famous names that have expressed interest in the platform are a validation of Israeli tech as a whole: "It's very cool to have so many celebrities that have never worked with an Israeli company so eager to invest," says Strauss, rather humbly. "We are so happy that the music world and Israeli tech space are finally getting the chance to meet."
Photos: Music Messenger/ Todd Owyoung
Related posts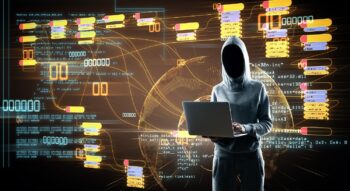 Game Of Cat & Mouse: How The World Is Fighting New AI Threats
December 03, 2023