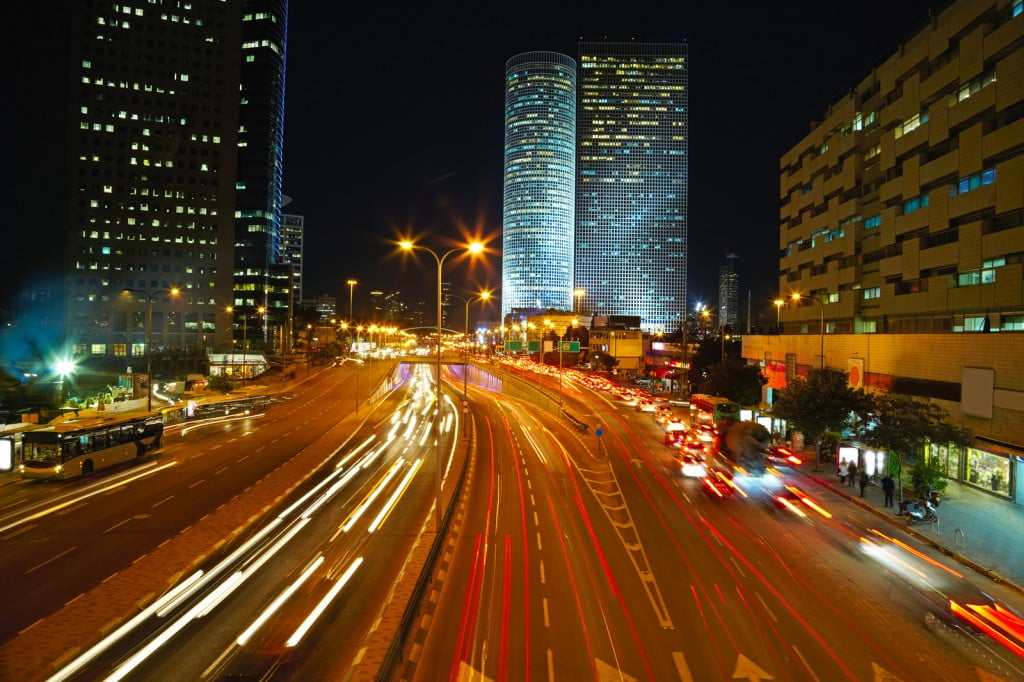 Tired of circling the block 60 times to find a parking spot? Frustrated with exorbitant transportation fees and complicated schedules that take longer to decipher than the actual travel time? Upset at the thought of all those carbon emissions?
Look no further! Tel Aviv is a hub of innovative transportation solutions that will help you get from A to B efficiently and in style. Inspired by the Cities Summit Tel Aviv 2013, here is an eclectic list of alternative transportation start-ups from an alternative city.
1. Muve: A cool way to get around
Invented in 2012 by Amir Zaid and Benny Shimon, Muve is an inspired solution to the problem of inner-city transport. Muve is essentially a three-wheeled scooter (two front wheels) that can be folded into a trolley, the single back wheel adding to its stability. Weighing 12-15kg, Muve has a clear advantage over bulkier personal transportation like the electric scooter and Segway. Currently, there is a prototype for a basic model with a personalized exterior and battery power, which will be fitted with a standard 110- or 220-volt plug, depending on the country where it's sold. Zaid told NoCamels that the MUVe is set to cost $2000-$3000 when it hits the market.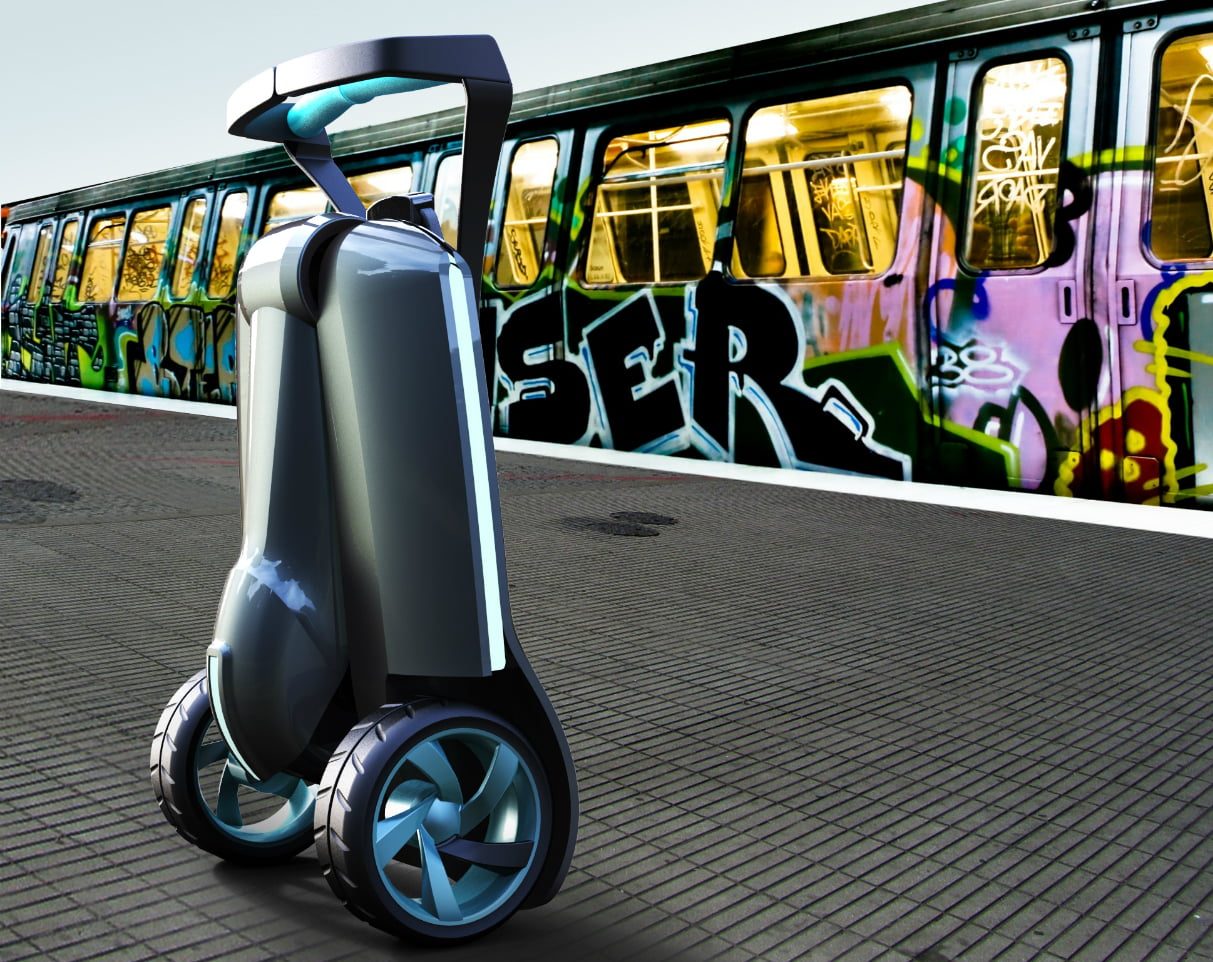 2. Unitronics: The garage that parks your car for you
Unitronics has developed an automated parking solution that parks your car without you, or anyone, in it. The computer-controlled system transports the vehicle from the arrival level to a parking space, through the use of motorized vehicles such as lifts, conveyors and shuttles. Unitronics claims their automated solution can increase parking capacity two- to threefold compared to a conventional parking garage with the same volume. This potential increase in parking availability signifies less carbon emissions that arise as a result of looking for parking. Moreover, the automated parking solution requires only minimal lighting and ventilation, and since the public does not access the storage area, vehicles remain secure. Unitronics has an automated parking garage in Tel Aviv, Mexico City, and five other projects in the US.
[youtuber youtube='http://www.youtube.com/watch?v=si0n6NjE46A']
3. CAR2GO: Why buy when you can rent?
CAR2GO is an electronically-run car sharing service. After completing an online registration clients receive a swipe card that provides access to all of CAR2GO's shared vehicles. The vehicles are distributed around the Greater Tel Aviv area and can be accessed at any time by placing the card next to a reader on the windshield. The keys are already inside the car, which is ready to use as if it was their own. CAR2GO vehicles are equipped with an automatic fuel recognition system and can be topped up for free at any Sonol fuel station. CAR2GO claims that their members save between $2,800 to $5,600 annually and stress the environmental benefits of car sharing as opposed to vehicle ownership.
4. moovit: Plan your bus trip efficiently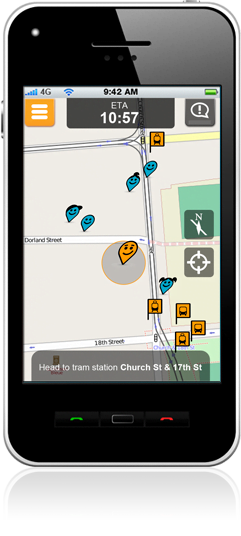 moovit is an Israeli app that simplifies the experience of public transportation and allows users to choose the fastest route based on real time traffic conditions. Users are presented with a detailed itinerary of how to get from their current location to their destination and are able to track arriving buses and trains on the live map. The app relies on crowdsourcing, both actively reported by users and automatically collected, to gather relevant information, such as real-time bus schedules. Users can even provide information about the number of vacant seats on the bus, in order to ensure a more comfortable ride for others.  moovit launched in Israel in March 2012 and is now up and running in 20 cities spanning over three continents.
5. Intellicon: The smart traffic light system
Founded by Nathan Peri in 2011, Intellicon increases traffic intersection efficiency. Instead of a centralized, manned control system, Intellicon suggests traffic lights should function based on encoded signals transmitted from in-vehicle devices such as smartphones and vehicle-to-vehicle communication. The traffic light controller will be able to detect the number of vehicles waiting at each approach of the intersection, and manage the green light splits in the optimal way for minimal congestion. Through the use of this technology, preference can be given to emergency vehicles and public transport. Intellicon is also developing a navigation app that will provide real time information to the driver and guide them in the most efficient way from A to B. Intellicon has submitted two pending patents comprising their entire technology.
Sign up for our free weekly newsletter
Subscribe
6. Anagog: Find a parking spot now
Anagog aims to alleviate urban parking congestion through the use of anonymous and automatic crowdsourcing information. Anagog's patented technology is based on crowd sourced data collected from mobile devices by monitoring the device sensors and estimating the mobility status of the user in a very low power consumption. The data is collected automatically, passively and anonymously. Anagog's advanced technology has led to a variety of apps that include driving and parking detectors, automatic speedcam alerts and even automatic "find my car." The company started its pilot program in its backyard – Israel, and released a visualization of a day in the life of Tel Aviv's over crowded parking reality. So far, Anagog has over 100,000 users in Israel and 500,000 users worldwide.
7. GetTaxi: The smart taxi-hailing app
GetTaxi makes it possible to order a taxi to any location, through the use of a smartphone. With one simple click GetTaxi eliminates the need for calling a cab or hailing one and waiting around like a plump chicken until it arrives. The app allows the user to track the taxi's location and estimated arrival in real time. Simultaneously, users receive information about their driver, including a picture, name, license number and ratings by other GetTaxi users. The driver can be tipped through the app and payment is made with a pre-stored credit card safely and securely. Moreover, every time the app is used, users earn points toward free rides. GetTaxi currently operates in 20 cities worldwide, including Tel Aviv, New York and London.
8. Parko: Using crowdsourcing to find parking
Parko is a community-based mobile app that automatically identifies parking spots that are about to become available through a unique algorithm in order to navigate users to available spots efficiently. Parko's unique map has icons for parking spots that will become available. Parko sends departing drivers a push notification asking them to confirm whether or not their spot will become available. Parko, which will soon be available on iPhone and Android, also has incentives to keep users loyal to each other and to the application. Parko co-founder Tomer Neuner tells NoCamels "only people who share spots can get spots. It's about giving and receiving."
[youtuber youtube='http://www.youtube.com/watch?v=-eOZ-xHhE9s']
9. Tel-O-Fun: Rent-a-bike
You may have seen the bright green bikes that have changed the face of Tel Aviv. Tel Aviv's residents and visitors have 1,500 bicycles for rent, dispersed across 150 docking stations, modeled after other cities like Paris and London. Tel-O-Fun functions on a subscription basis that can be annual, weekly or daily. Each Tel-O-Fun station is equipped with a sophisticated rental terminal that communicates directly with a computed center. The center releases the bikes from the docking station using a 'Tel-O-Fun' key, or a card in credit terminals. Once users have ridden to their heart's delight, they can return the bike to any of Tel Aviv's docking stations.
10. City Transformer: The car that "folds" into place
The City Transformer is a folding car that aims to re-size cars to fit crowded cities. While in motion the "Transformer" has the width of a regular car, but with the click of a button, can easily be converted to the width of a motorcycle to allow for convenient parking. The City Transformer is designed to seat a driver and one additional passenger. It is electrically powered, claims a high safety level, and boasts a maximum driving speed of 150km. The City Transformer is set to cost $8483 (NIS 30,000) when it reaches the market.
[youtuber vimeo='http://vimeo.com/76230686#']
Photo: Night traffic jam by Bigstock
Related posts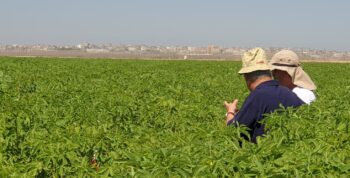 'We Keep Going': Cleantech Firm Resolute After Hamas Horror
November 05, 2023