By Avner Meyrav, Translated from Calcalist
July 16, 2013
4
minutes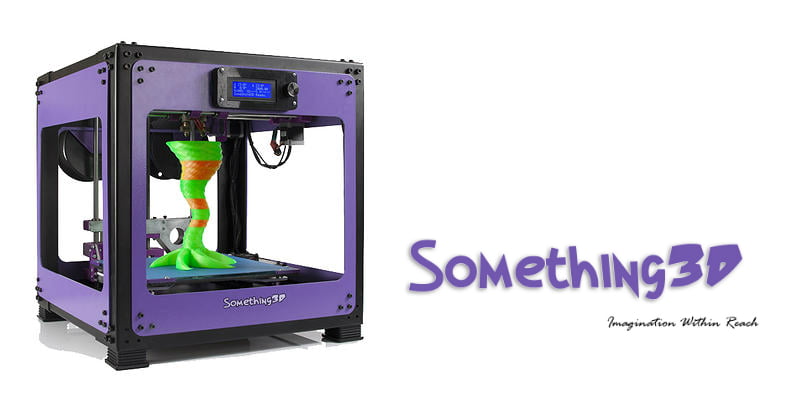 Dotan Koskas and Yariv Nachshon's tiny factory is located in a shed of a backyard in Giv'at Shmuel, Israel. Next to the cluttered assembly station, the owners relentlessly operate two 3D printers, which are also the factory's only "workers." It is more a workshop than an actual factory, an old-school garage startup, but from this little shed Koskas and Nachshon hope to deliver Israel with a new prophecy: a 3D printer in every home.
Related articles
3D printers have been around for decades and they enable us to print 3D models and products from plastic or other materials. A few years ago they started being used by small and medium businesses (architects or product designers who need to create models and prototypes in a hurry) and in the last couple of years there has been a growing trend of 3D printers for home use.
The trend was given another boost last month when 3D printing giants Stratasys and Objet merged and then acquired Makerbot, another 3D printer power player.
From a small shed to every home in the world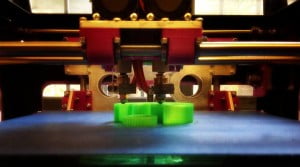 This market now has a new Israeli player, hailing from the aforementioned shed in Giv'at Shmuel. The folks at Something3D hope to achieve success similar to Makerbot's in the domestic market, and are sure that they can handle it, alongside other competitors, such as Cubify. "We can deliver a product that's better than anything else on the market," Nachshon proclaims.
Koskas, a 3D designer by trade, discovered the world of 3D printers when searching for a gift for his brother, who lives in London. "I wanted to send my brother cufflinks as a present. I designed them on my computer and sent them to be printed in bronze at Shapeways (a company that prints custom models) in Holland."
"That's how my desire to print things at home was born. I was exposed to a world which enables me to create almost any product I want. I bought a RepRap kit (a DIY 3D printer aimed at amateur enthusiasts), and after working with it for a few months, I understood its limitations and what's missing for me as a designer."
"I implemented my insights and upgraded them into a printer I designed and built myself, which was more sophisticated, precise, stable, and I even printed some of the parts myself. As time went by, people who came to me saw the printer and wanted one too. The only thing bothering them was the work that goes into building the printer. I looked for a solution that will enable people to deal with the finished product, and after a long stretch of designing and building, our printer was born."
A partnership that was formed over one weekend
Sign up for our free weekly newsletter
Subscribe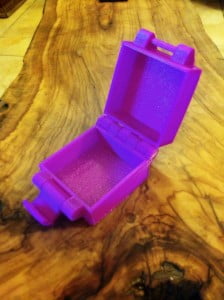 The connection with Nachson, an online computer store manager, who's been an acquaintance for 20 years, happened by chance. "A mutual friend of ours saw the second printer Dotan built and told me I should see it," says Nachshon. "I came to see it on a Friday, and was so fascinated, that I started developing the printer the following Sunday."
The first model was completed about a month ago, which is when the company began taking orders. The first printers, fresh off the small assembly line, are currently being shipped to clients. "We have a quality Israeli product which can easily compete with all other products in its price range," Koskas claims. "Most domestic 3D printers have a maximum printing area of 20x20x20cm. Our product's area is 30x30x30."
Nachshon adds: "The size of the products this printer manufactures opens up some crazy possibilities. Rings and other small products can be made by any printer; this printer allows you to do something much more interesting and print many more parts simultaneously."
The metal parts, electronics and printing heads are custom made for Something3D by other manufacturers, while the plastic parts are printed with their own printers.
Taking Makerbot head-on
Each printer has two printing heads, which enable printing in two colors (other companies' basic models usually only have one printing head). In addition, and unlike other home-use models, the printer can print using two materials: ABS, a durable plastic similar to the one used for LEGO bricks, and PLA, a plastic which can be dissolved using acetone.
"The combination allows building extremely intricate models, since the model itself is manufactured from ABS, but the scaffoldings are from PLA. The final product needs to be dipped in acetone so the support dissolves. Thus you can create objects with moving parts, like a box that can open and close, or skeletal models which require support during the printing process," explains Nachshon.
The printer costs $2,125, without shipping. For comparison, Makerbot's basic model, which has just one printing head and only supports PLA, costs $2,199 without shipping.
…
To continue reading in Hebrew, click here.
Via Calcalist
Photos: Something3D on Facebook
Related posts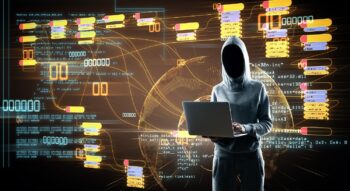 Game Of Cat & Mouse: How The World Is Fighting New AI Threats
December 03, 2023