By Gal Ronena, NoCamels
January 26, 2013
3
minutes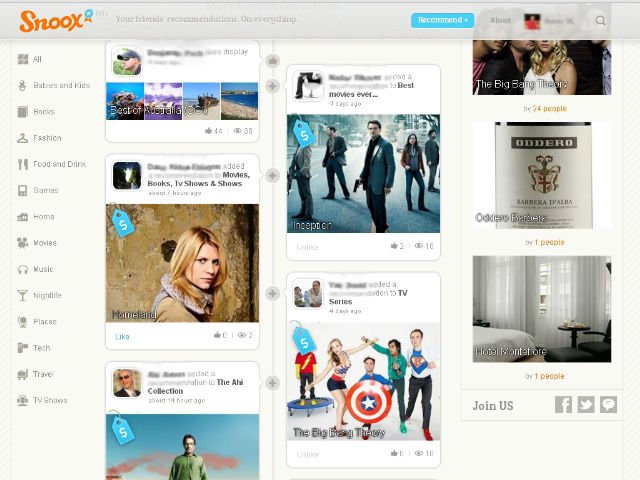 How often do you find yourself asking a friend for a good recommendation? Whether it is for a nice restaurant, your mom's birthday present or the best sandwich at your university's cafeteria, at the end of the day, your friends are the experts you trust the most. That is what Snoox, a new website launched a month ago, relies on.
Snoox was founded by Guy Poreh, VP of New Media at GitamBBDO, one of the largest advertising agencies in Israel. Snoox is a social network that enables you to share a good recommendation of something you have tried and liked, or alternatively, search for a recommendation for something you need and get the answers from your friends. Since the main purpose is sharing good recommendations, so far, there is no option to write bad reviews.
Related articels
The idea of Snoox came to mind about a year ago from the inside of the ad agency, based in Tel Aviv. Looking at their clients trying to get consumers to buy products through Facebook, the team encountered a problem: "It didn't work," Poreh tells NoCamels, "The reason being we are not on Facebook to buy anything, we are there to talk to our friends. And then it hit me! That's the way a brand gets legitimacy on Facebook – the minute you recommend it".
At first glimpse, the Snoox platform is similar to online pinboard Pinterest an online pinboard. However, there are two main differences: First, Snoox includes a "search" button that enables you to focus on what you are looking for and leads you to further recommendations. Second, all the information on Snoox is based on people's experiences.
Find out what your friends, their friends and celebrities recommend
So how does it work? Basically you can either search for a recommendation (called a "snoox" on the website) or just upload one yourself. What you need to do in order to find recommendations is to hit the search option and all your friend's recommendations will show. Scrolling through the search results, you will find friends of friends', taste makers, celebrities and other people's recommendations.
To "snoox" a recommendation yourself, write about the subject you recommend, choose a picture that fits and press the "Add" button, which will upload your recommendation for everyone to see. Snoox has a Facebook connect option which makes the signing up process easy.
The software has a special yet complicated inner system based on algorithms, Poreh says. For example, if you just wrote a recommendation about the latest Tarantino movie "Django", Snoox would automatically add additional information, such as the film's synopsis and a link to the Youtube video, Poreh claims.
Sign up for our free weekly newsletter
Subscribe
According to Poreh, one of the major obstacles was getting people to start "snooxing". The company used the advertising agency's connections and asked influential brands, with large fan communities, to suggest their fans recommend their brand on Snoox.
"You believe your friends more than you believe big companies"
Snoox's advantage, Poreh explains to NoCamels, lies in the fact that doesn't look "real advertising". In other words, Snoox is not another Facebook page managed by massive companies, rather, it's your friends recommending to you what they believe is a good product.
Snoox's business model is commission-based: if you see a "snoox" you like and purchased something through the "buy now" button available – Snoox will receive a percentage of the transaction as commission.
Snoox has 15 employees and is affiliated with private investors worldwide and the owners of GitamBBDO Israel.
Snoox has raised $1.5 million in funding and during its month of operation, has accumulated 7,000 active profiles and over 25,000 recommendations. The most "snooxed" categories are movies, restaurant dishes and books.
"My goal is for people to stop recommending and start "snooxing", just like they stopped searching and started googling!" Poreh exclaims.
Photo: Snoox screenshot
Related posts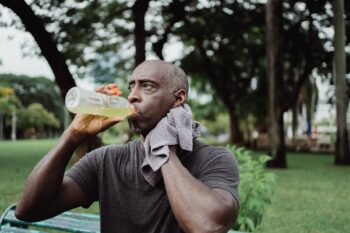 Startup Helping You Get Heart Healthy By Measuring Your Sweat
December 04, 2023