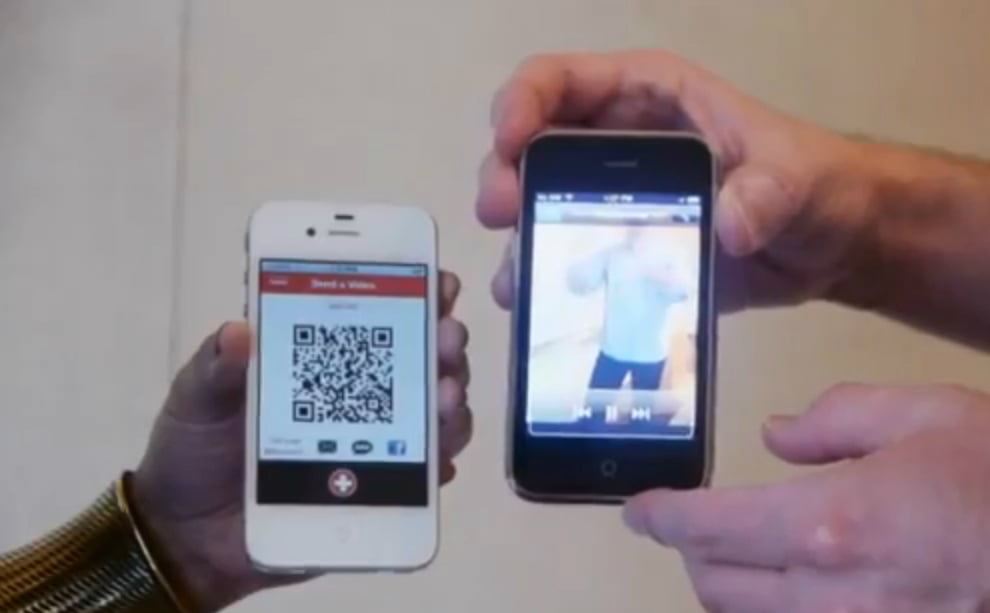 We've all seen them. The black and white squares at the corner of an advertisement, encouraging us to scan them with our smartphone to reach an app or website. For Israeli company Xsync, QR codes have untapped potential.
Through a simple scan, these small barcodes have the power to store and transfer files as large as songs, videos and PDFs, the company says. In fact, QR codes could one day become the next system for sharing files between Smartphone users, according to the development team of Xsync's latest application.
Related articles
Xsync is a free application that allows users to share videos, music, photos, contacts, calendar events, and PayPal money through scanning unique QR codes.
The people behind the application, Israeli Daniel Shimshoni and American Bryan Leeds, launched the application in the Apple App Store two months ago through Shimshoni's development company, iDar LLC (which was incorporated in September 2011.)  Leeds tells NoCamels: "The solution of Xsync [is that] it connects two phones sitting next to each other in a simple and easy-to-use way. We found that QR codes are a new and innovative way to do this."
Utilizing cloud technology to share files 
Once the Xsync application is downloaded, it turns multimedia files into ready-to-scan QR codes that any code reader can scan and instantly receive. "When a user selects a file to share, our program generates a QR code which acts as a key in order to access the Xsync information cloud. Our cloud receives that information, and the file the user wants to send goes through our cloud and then to the user who scans the code, and then receives the file," Leeds explains. A unique QR code is generated for every file that is transferred using Xsync.  Leeds refers to this type of transfer as "peer to peer proximity sharing."
"The QR code is a key to access the Xsync cloud, which is where all of our users' actual files sit." Once users have downloaded the application, files on their personal cloud storage and phone are uploaded to the Xsync cloud one by one. Users can share as many pictures, videos, and music files as they want, using a single QR code generated for the transaction. Every QR code generated on someone's phone for a transfer is shared once, and then it's done. "There is a great advantage in QR codes," says Leeds. "They are a free, safe and open source to use."
Xsync can be used by anyone with the application, regardless if they are a contact or not. "It works great with people who aren't in your contact list," says Leeds. "If you want to share something with someone around you, this is much faster than having to first type in an email or phone number."
The application is currently integrated with two cloud services, Dropbox and Apple's iCloud. "We are soon going to integrate other cloud services like Box, SkyDrive, and Google Drive," says Leeds. "The vision of Xsync is that it is someone's personal cloud hub. Your mobile phone is your key to access your personal cloud or others' personal clouds."
"A virtual handshake"
Sign up for our free weekly newsletter
Subscribe
In many ways, QR codes are safer than sending files over email or SMS, since each QR code generated is disposed of after the transfer.  QR codes are optical codes that must be scanned; there is no hardware, no signal being broadcasted, and therefore no possibility for third party interception. Leeds refers to the QR code transfer as a "secure way to create a virtual handshake," and believes there is a real advantage in QR codes for the enterprise sector.
"Our business model is going to be using this technology to go into the enterprise space," says Leeds. The application will soon debut a new feature that will allow the transfer of documents and PDFs through QR codes. "Through our technology, businesses could share information with each other through private networks. Our technology allows people to get access into those networks to receive a single file or something specific" says Leeds.
While the company plans to keep the Xsync application free, it hopes to monetize the technology in other ways. Xsync is coming out with an SDK (a set of software development tools that allows for the creation of applications) to license to other developers to use for their peer-to-peer applications. Leeds tells NoCamels that the long-term vision for the company is to have the technology itself built into operating system of mobile phones. "We see [Xsync's technology] as complementary to SMS or MMS. We like to call it OMS: Optical Messaging Service."
The future of Xsync
The company won't say how many downloads their application has so far had. Right now, the app is only live for iOS and will have an Android version in the coming months. "Our mission is to perfect the user experience on the iPhone. Once we do that, then we can move on to other platforms," says Leeds.
The company certainly has competitors. Bump, an application for iOS and Android, allows users to share contact information and photos between two phones by bumping them together. The Samsung Galaxy S3 Smartphone now has NFC capabilities, a process similar to QR codes using radio transmission. There are also Bluetooth file sharing applications available in the App Store. "Our focus is moving up in Apple App Store ranking and improving the product," says Leeds.
The Founders
Daniel Shimshoni was born in Israel, and has worked for technology powerhouses Microsoft and Oracle in addition to startups Dayjet Technologies and now-acquired Pi Corporation. Bryan Leeds graduated from the University of Pennsylvania in 2008, and met Shimshoni at a networking event in Seattle a few years ago. It was their shared love of Israel that brought the two men together in the first place. "We clicked immediately," says Leeds. "He is Israeli, and I had just come back from living in Jerusalem for two years. And then that was that!"
Xsync is a part of Surf, a Seattle-based startup incubator. The application is currently self-funded, but Xsync reaching out to angel investors in Seattle.
Related posts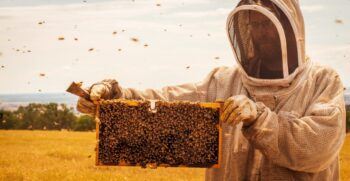 Hive Mind: Keeping An Eye - And Ear - On Billions Of Bees
September 26, 2023