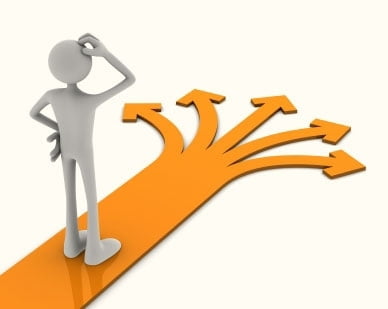 Finding a job is not an easy task. Job seekers need to look at countless online and in-print offers and ads, as well as databases. They waste time sending in resumes and filling out questionnaires. If they're lucky they might pass a first selection stage and then perhaps an interview, until they finally secure a job. Employers, in turn, advertise their job vacancies wherever they can and must later on deal with stacks of resumes.
Real Match, a startup founded by serial entrepreneur Gal Almog in 2007, is trying to innovate the field of job listing and recruitment. According to Almog, the United States market has an unemployment rate of 8.2 percent and 4.7 million job vacancies are published every month. "The technologies that are used to bring together demand and supply are archaic. You go to a website, enter a few keywords, and get hundreds or even thousands of results."
Related Stories:
Real Match's solution consists of two dimensions. The first is their technology that reads through resumes and job listings and performs a semantic analysis to understand what is on offer. The software then asks the candidates a few questions about job preferences, and shows the jobs best suited for them. Candidates can also display relevant resumes to employers, while each process is done automatically. "We are making matches online," Almog explains the idea simply.
Enhancing distribution
The second dimension is the distribution of ads. This Israeli company offers a free search engine that looks through over 600 media websites like newspapers, radio stations and television and magazine websites and allows extensive exposure of job ads. It also offers advertising in thousands of offline spaces. "We are reaching a potential of 37 million job seekers (different users) and several hundred thousand jobs," says Almog.
The job advertising industry in the United States stands at $6 billion a year – 16 percent of all US online advertising. According to Almog, "It's no problem today to reach any job or candidate because many of them have a LinkedIn or Facebook profile, but the advertising techniques are not effective. Unlike advertising in banners, for example, where you pay by exposure or number of clicks, in the world of job listings you are paying per ad that you publish. So you pay the same price if you are looking for a secretary or a doctor," says Almog.
This is not the first company Almog has established. He was also behind various initiatives such as Orentix. Alan Schonberg, who is behind the world's largest placement agency – MRI Network – serves as the chairman of Real Match.
Of their revenue model, he says "it is based on revenues generated from publishing job ads on behalf of employers. The employers can post only on one site or across Real Match's network for a higher charge. This amount is divided between the company and those who brought job seekers from various sites to ours."
For Almog, the name Real Match relays the essence of the company: Job Dating.
…
To read this article in Hebrew, click here.
Via Globes
Photo by o5com
Related posts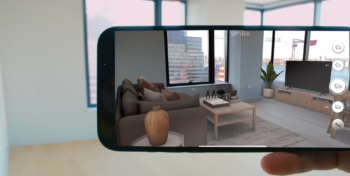 Augmented Reality App Makes Empty House Into Potential Home
October 02, 2023