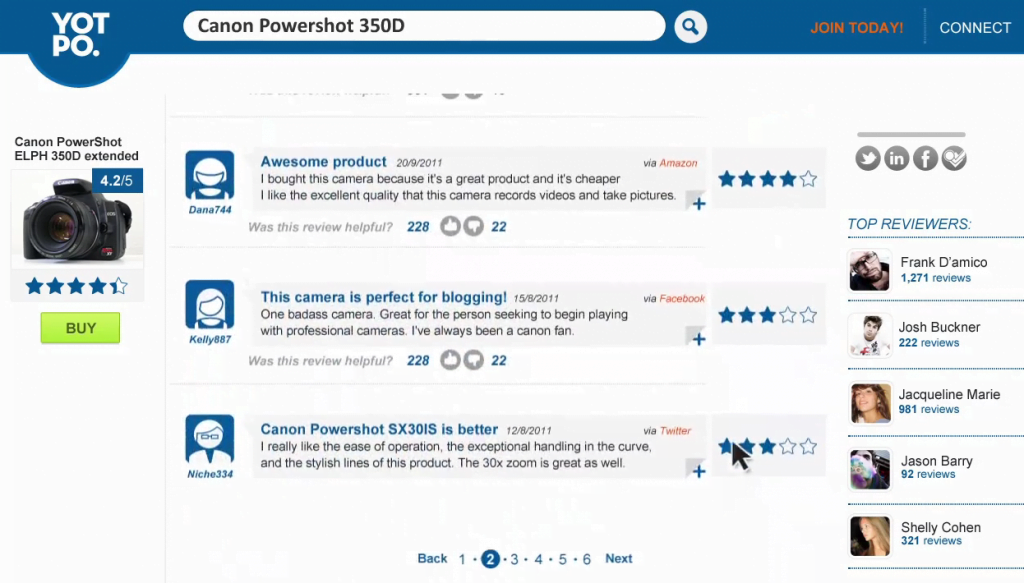 Online gadget reviews are a great byproduct of the internet, allowing users to make informed decisions rather than base themselves on advertisement cook-ups. But even  internet reviews can be influenced with some clever marketing tricks.
Yotpo is an Israeli startup that says it can sift through the maze of online reviews and find those most relevant for you, with reviews of people in your social network at the top.
Related Stories:
Vodio Helps You Discover The Videos You Want To Watch
Outbrain To Use $35M Funding To Expand Content Discovery Platform
Personalization algorithm
After looking through all the reviews on an item, Yotpo's algorithm gathers several opinions and creates targeted excerpts for users. Its filtering is based on parameters such as user rankings or the reviewer's relation to the searcher, based on the user's online social profile.
Bloggers who write reviews can integrate Yotpo into their website, so that their posts can be scanned by the company and brought to users' attention.
Yotpo's says its platform can also be used by eCommerce sites, as it allows them to show their potential buyers real-time, aggregated reviews from across the web – "giving them confidence in their purchase."
"We reached a catch-22-situation in which you cannot lure people without the content, and the content cannot be created without people. Our solution to that problem was to create this platform, which will have couriers throughout blogs and eCommerce sites," says Yotpo's cofounder Omri Cohen.
[youtube]http://www.youtube.com/watch?v=Vl39KZouh08[/youtube]
Sign up for our free weekly newsletter
Subscribe
Trusting the people we know
The Tel- Aviv based startup was founded 14 months ago by Tomer Tagrin and Omri Cohen, while both were still students at the University of Tel-Aviv and working from Tagrin's apartment. Three months after launching the Yotpo, the startup received $800,000 in seed funding.
The company's unusual name stands for "Your Opinion, The Public Opinion" and was started after an online purchase turned out to be disappointing. Tagrin tells NoCamels a group of friends pooled in resources to buy a photography-loving friend a camera.  "It wasn't as great as it sounded on the internet," Tagrin says.
"We looked back to see where we got it wrong and realized we were listening to people we don't really know," Tagrin says. "We don't really know if they are using a real profiles, if they are working for the seller, what they really know about cameras and if they are part of our social graph."
Changing the exposure to data
While users can install this platform for free, the two Israeli entrepreneurs plan to monetize their company by using the data created on their platform. "Let's say a user was looking for a skirt. Next time she will enter a site for clothes, the first thing she'll see will be skirts. That is a valuable asset for those who make the big calls in a way to help them establish their social graph of top costumers," Tagrin says.
The two say they are planning to dedicate the upcoming year to better understand the market and build a "content machine."
Related posts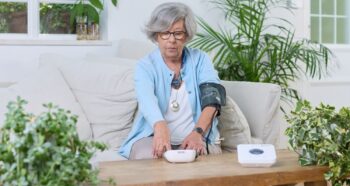 Smart Healthcare System Keeps Elderly At Home, Not In Hospital
November 29, 2023