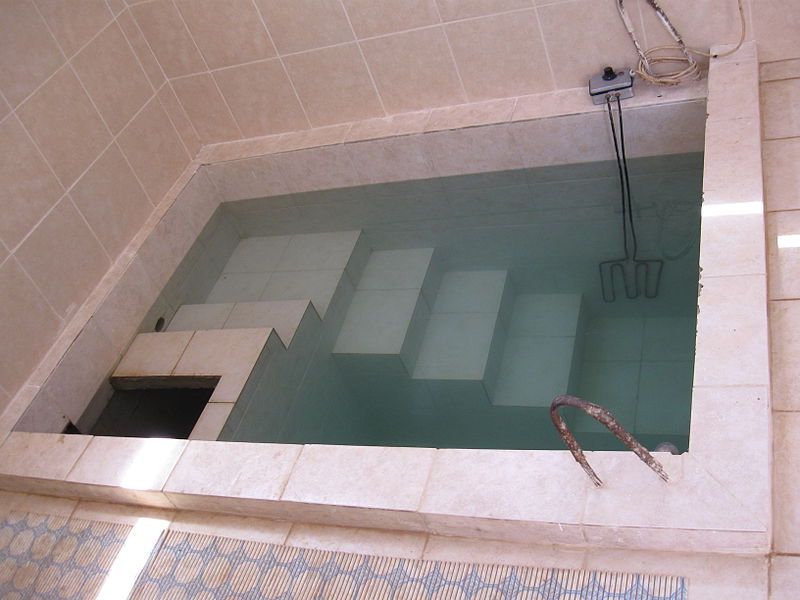 The water at the mikveh (ritual bath) of Pisgat Ze'ev neighborhood in Jerusalem will soon be recycled, thanks to an advanced water recycling system, the first of its kind in Israel. The project is expected to save approximately 5 million liters of water per year.
A Mikveh refers to a pool or bath of clear water that is used to perform a ritual immersion In Judaism.
Related Stories:
Israeli Water Purification Device Returns To Earth
Technology To Save Cities Water And Money
The experimental recycling program has recently received the approval of the Ministry of Health, which demands that the water at a Mikveh must be changed once a day.
The filtering and purification system is expected to treat the water on a daily basis and return it to the immersion pools at the end of the process. The system will also allow online testing of the water's quality.
The pilot project will take place for a period of approximately six months, during which the Ministry of Health will supervise the purification process, take sample tests of the water and monitor its quality.
If successful – 35 more Mikvehs to join the project
Sign up for our free weekly newsletter
Subscribe
If the project will prove to be successful, 35 additional Mikvehs all over Jerusalem will be added to project, bringing the total of recycled water to 100 million liters per year – thus saving one million dollars annually.
The purification system will be activated by the Jerusalem development company, "Moriah" that has been promoting this project for the past two years as part of a larger project by the Jerusalem Municipality.
In Jerusalem alone there are more than 35 Mikvehs, each holding immersion pools that contain between six to 20,000 liters of water. To date, these waters are not being reused.
The cost of installing the system is about $200,000, but the company says that it anticipates saving about $30,000 a year per Mikveh.
"In the reality we live in, every drop of water is precious. It is of huge importance to recycle the water in the Mikvehs," explains Alex Weisman, CEO of Moriah. "We believe that the pilot will succeed and that Jerusalem will be a water saving model for other cities."
To read this story in Hebrew, click here
Via Ynet
Related posts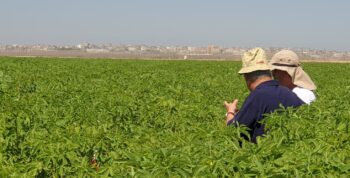 'We Keep Going': Cleantech Firm Resolute After Hamas Horror
November 05, 2023