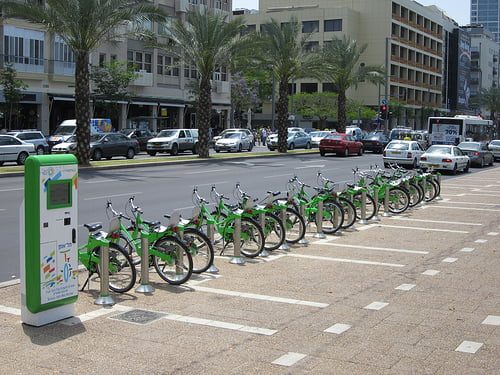 Environment News: For Tel Aviv-Jaffa residents and workers sick of skyrocketing gasoline prices and incessant traffic jams, the introduction of a new pilot bike-rental project this month couldn't have come at a better time.
Like some 200 other cities across the globe, Israel's commercial and cultural center was looking for ways to encourage fitness and discourage fossil-fuel consumption. The launch of Tel-Ofan (ofanayim is Hebrew for bicycle) synchs with the municipality's mutimillion-shekel investment in additional bike lanes to serve about 400,000 residents and many thousands more who commute in for work.
Tel Aviv-Jaffa Economic Development Authority CEO Sharon Kenan tells ISRAEL21c that Tel-Ofan began with 40 stations and 450 subscribers, expanding daily to reach an eventual goal of 150 stations with up to 20 German-made bicycles each. Using an electronic key fob, the subscriber picks up a bike and then parks it at the destination station. There's no charge for the first half hour, and if the bike is docked for at least 10 minutes, the user's "clock" restarts from zero.
"The purpose is that we want people to share the bikes," explains Kenan, who heads the project on behalf of Mayor Ron Huldai. "While you're doing whatever you're doing, someone else will ride the bike you docked."
…
To continue reading the whole story click here
Via www.israeli21c.org
Photo By Tel Aviv-Yafo Municipality
Related posts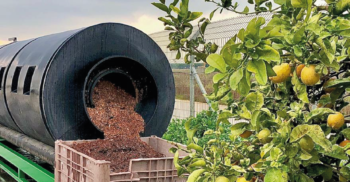 Compost Drum Turning Muck Into Money, Shrinking Israeli Landfills
September 19, 2023