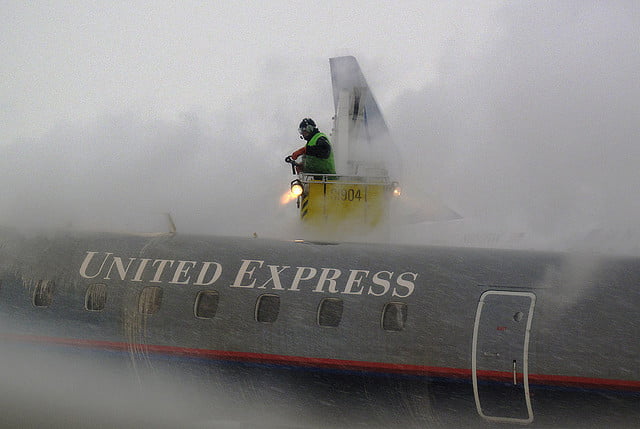 Researches from Shenkar School for Design in Tel Aviv, Israel, claim they have succeeded in solving a problem that has been preoccupying airlines for years and has even caused aircraft accidents: accumulation of ice on airplanes. And it's all from analyzing the lotus flower.
In countries where temperatures drop below 0 degrees Celsius in the winter, the problem begins on the ground. And since the temperatures continue to drop gradually as the aircraft ascends – a 2 degrees drop per 1,000 feet – ice accumulation is a daily nuisance for all airlines.
The common methods for dealing with the phenomenon are not always effective: when on the ground, one measure is to spray the airplanes with chemicals that prevent accumulation of ice, but for no more than half an hour. When the plane is in the air melting the the ice is done mechanically or with hot air.
Aviation expert Neri Yarkoni explains that using hot air can be problematic, however, since it requires a high amount of fuel and can also be dangerous: "the hot air needs to go a long way from the engine. If there's a crack in the plane and hot air bursts out, that is potentially very dangerous." According to Yarkoni these measures are also heavy financial burdens.
While many other research groups around the world have tried to find a solution to the problem, the plastic engineering department at Shenkar School for design might have beat them all to it. A new research led by the head of department, Professor Hana Dudiuk, along with Dr. Ana Dotan and Dr. Fabian Rios, offers an innovative solution to the problem: manufacturing surfaces which reduce the accumulation of ice with nanometer size structures.
The development, which is already patented by Shenkar, is based on materials with unique nanometer structures inspired by the lotus flower. "The lotus flower is in the water all the time, but always remains clean, spotless and without mud", says Dudiuk. "Twenty years ago the flower was examined microscopically and it was discovered that its surface is made of tiny hills and mountains in nanometer or micrometer sizes. The water doesn't reach the infrastructure but move from particle to particle and so the lotus remains clean."
Like many other technologies, the initial research was a result of needs within the military. "They approached me and asked for an idea to treat surfaces and reduce ice from windows," remembers Professor Dudiuk. At the time, Dr. Rios was working on developing a hydrophobic surface, and Dudiuk offered to use this surface to prevent ice accumulation.
…
To continue reading this story in Henbrew click here
Translated by Lee Golan
Via www.haaretz.co.il
Photo By Eric Skiff
Related posts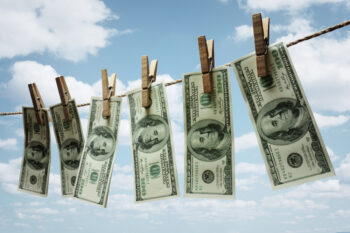 AI Money Laundering Watchdog That 'Senses' A Financial Crime 
September 24, 2023