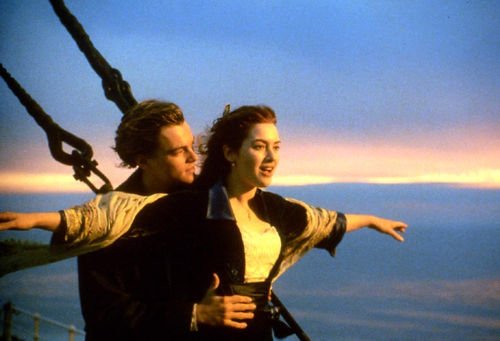 We've all seen movies that have made us wonder what would have happened if the ending had taken a different turn, or if the character had made a different choice.
What if Leonardo Dicaprio had survived the freezing waters in "Titanic"? What if the jurors in "Twelve Angry Men" had come up with a guilty verdict?
In  Professor Nitzan Ben Shaul's interactive film, "Turbulence", the world's first full-length interactive movie, viewers are presented with choices at predetermined intervals that impact the progression of the movie. At various moments in the film, a light will surround an object, indicating that the viewer can interact with it in some way.
In one of the movie's scenes, a woman stands in her bedroom. Her husband is cheating on her, but she doesn't know it. Beneath her on the floor is her husband's coat, and a photograph of him embracing his lover peeks out, barely, from a pocket. Should she know the truth, which will undoubtedly undo her, or should she remain blissfully married, but unaware of her husband's actions?
"All film-making is based on a lie," Ben-Shaul, an Israeli professor teaching at Tel-Aviv University, said. "In life there are always options." And the viewer should be able to choose his own, he added. "The movie as we are familiar with today leads to close-mindedness, as the narrative is fixed," Ben Shaul told NoCamels. With this method, the possibilities are endless.
The transition between decision points in the movie is seamless and made in real-time. Each viewer-created version differs completely and impacts the storyline, music, scenery etc.
Ben Shaul's movie completed production in December of 2008, and was first screened at the Berkeley Video and Film Festival, but has never been seen by the wider public.
Sign up for our free weekly newsletter
Subscribe
Now Ben Shaul is planning to release it on the iPad (the film can already run on PC and Mac,) along with several others of his interactive projects. Ben-Shaul and his team are also busy looking for investors in order to adapt a movie of this kind to the big screen.
Ben Shaul wants others to be able to use his technology. He is launching a website called insplit.com that will allow anyone with video footage to easily compile and turn it into an interactive movie.
While his idea offers wide ranges of possibilities in marketing and commercial applications, Ben Shaul hopes this type of interactive movie will nudge society into thinking about choice and the realization that our own narratives are not fixed.
Related posts

Veterans Provide Practical Help, Comfort For Wounded IDF Troops
November 12, 2023