All posts tagged Izhar Gafni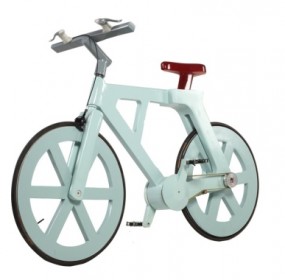 Israeli inventor Izhar Gafni, along with his business partner Nimrod Elmish, will soon begin the mass-production of a cardboard bike. The durable, lightweight and eco-friendly vehicle will go into production within six months and is expected to be sold with a $20 price tag.
Continue Reading...

They are made of recycled cardboard, can withstand water and humidity, cost nearly nothing – and might change the concept of green vehicle. Izhar Gafni is a Kibbutz...