<![CDATA[

2016 was another remarkable year for Israeli innovation, with the Startup Nation showing no signs of slowing its breakneck pace. The startup ecosystem has made global headlines with a host of new cutting-edge technologies that have the potential to better our lives, and even change them for good.

SEE ALSO: Innovation Nation: 10 Israeli Technologies That Are Changing The World

NoCamels sifted through hundreds of startups that made waves over the past year, in order to make our picks for 2016. It wasn't an easy task, to say the least.

Meet the 10 coolest Israeli startups and innovations that made 2016 unforgettable:

UPnRIDE

UPnRIDE, a revolutionary Segway-like device that allows quadriplegics to stand up and move around almost anywhere, is poised to change the life of thousands of paralyzed people.

The Israeli device was developed by Dr. Amit Goffer, who already previously invented the ReWalk exoskeleton, another revolutionary device that enables paraplegics to walk and climb stairs. His new device will help quadriplegics (people paralyzed from the neck down) to stand and be mobile.

Similar to a stand-up Segway or an electric scooter, the patented UPnRIDE moves over different kinds of terrains with the user's guidance, using a joystick operated by hand or by mouth. Automatic balancing assures a safe ride uphill, downhill, and on slanted surfaces, in both standing and sitting positions.

Founded in 2013, UPnRIDE unveiled its device for the first time at the Rehacare International convention in Germany, earlier this year.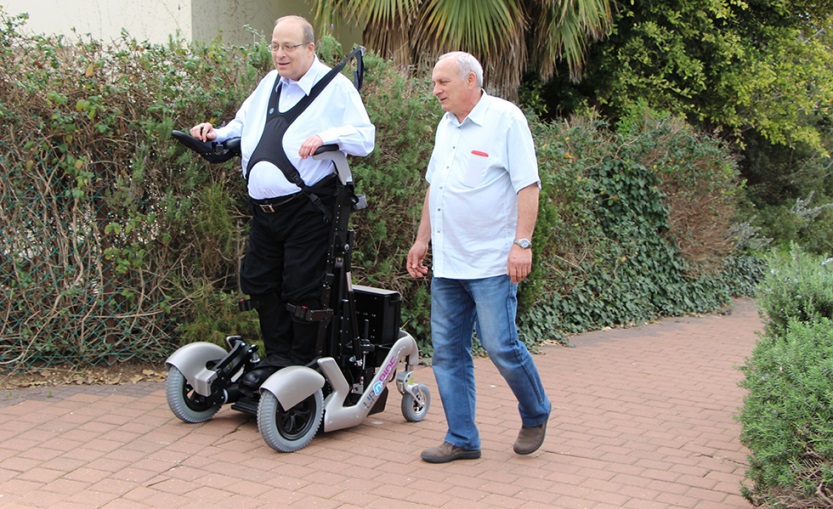 Otto
Otto Motors is an Israeli startup specializing in converting normal trucks into autonomous ones, which could give relief to tired truckers on highways. The company made it to the headlines in the summer of 2016, after giant Uber acquired it for $680 million.
Founded earlier this year by former Google, Apple, and Tesla employees, including Israeli entrepreneur Lior Ron, Otto develops artificial intelligence, cameras, and sensors that are attached to a vehicle, giving a truck full driving capacity without the need for a driver.
Earlier this year, Otto and Budweiser made a historic driverless beer run.
Replay Technologies (freeD)
In an age of video on demand (VOD), sporting events are among the few broadcasts still watched live. Millions of people watch events such as the World Cup Final and the Super Bowl, giving Israeli startup Replay Technologies a huge reach.
Founded in 2011, the company has developed a method of filming called freeD, which generates instant, real-time 3D replays that have already been used at the 2012 London Olympics, in Yankee Stadium, and at the Consumer Electronics Show (CES) in Las Vegas.
Earlier this year, giant chip maker Intel bought Replay for $175 million.
DayTwo
Is ice cream really bad for you? According to Israeli startup DayTwo, it could be great for you!
Founded last year, DayTwo translates your unique gut bacteria into a personalized diet. Spun off Israel's Weizmann Institute, DayTwo suggests that people have different responses to food.
By studying and analyzing the bacteria that your body hosts, DayTwo designs personalized diets, potentially preventing diabetes and heart disease. The startup provides a cutting-edge test and app for a one-time fee of $500.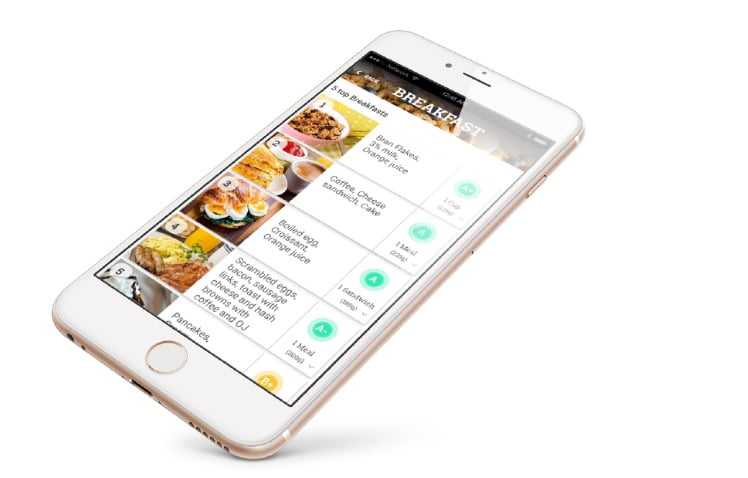 Blindspot

Israeli app Blindspot stirred up global controversy earlier this year, when it launched an anonymous messaging app that became super-popular overnight, with millions of downloads.

The app allows you to send anonymous text messages, pictures, videos and voice notes to any of your contacts who also have Blindspot.

SEE ALSO: Meet Blindspot, The Anonymous Messaging App That Stirs Up Global Controversy

Granted, Blindspot might enable harassment and cyber-bullying, but it didn't stop a Chinese consortium from buying it for $32 million in September.

SuperMeat

Potentially solving some of the world's biggest problems, including hunger, pollution and animal cruelty, Israeli startup SuperMeat is working on a machine that can grow a full chicken breast, using the stem cells of a real chicken.

SuperMeat's breeding method would use up 99 percent less land, release 96 percent less greenhouse gases into the atmosphere, and use 96 percent less water than the traditional meat industry, which is one of the world's largest polluters.

By isolating cells obtained from a small biopsy that does not hurt the chicken, and placing them in an environment that imitates the animal's physiology, SuperMeat makes them organically develop and grow into muscles – just like they normally would inside a chicken's body tissues.

Co-founded by Koby Barak, a longtime vegan and animal rights activist, SuperMeat raised more than $223,000 on crowd-funding platform Indiegogo earlier this year, doubling its original goal.

Flying Spark

With the global food shortage on the mind of Israeli startup Flying Spark – whose motto is to "fill 9 billion bowls by 2040" – in 2016 the company started developing protein powder made of fruit fly larvae, claimed to be more sustainable, nutritious, and eco-friendly.

As the world's population grows far beyond the 7 billion mark, food is becoming scarce in several parts of the world: 795 million people around the globe do not have enough food to lead a healthy life, according to the World Food Programme.

The founders of Flying Spark are hoping that people will overcome the "yuck" factor and consume this new source of protein.

Photomyne

Most of us cherish our old family photo albums; however many of our Kodak moments are typically stuffed in the back of attics – barely accessible and almost forgotten.

To the rescue comes Israeli app Photomyne, which is helping people preserve their old photos by swiftly digitizing them and storing them in mobile archives and on the "cloud."


Becoming one of the most popular mobile apps in 2016, Photomyne simplifies the process of digitizing old photos by allowing users to scan multiple photos in a single shot.

NUA suitcase

Traveling can be a serious hassle, especially during the hectic holiday season. Waiting at airport lines, rushing through security and schlepping your luggage are not activities you look forward to on your way to a vacation.

Over the past year, Israeli startup NUA Robotics has been working on a hands-free carry-on suitcase that follows you around, just like a loyal pet. This carry-on has a built-in camera that detects the location of its owner. The case connects to a smartphone app via Bluetooth, so you know where your luggage is at all times.

It can also charge its own battery on the go, as well as charge your phone, computer, or tablet.

GearEye

Israeli gadget GearEye is a monitoring solution that helps keep track of your belongings. Comprised of a radio frequency ID (RFID) scanner, tags, and an app with connected checklists, GearEye uses Bluetooth technology to track your gear.

GearEye users can place tiny RFID tags on their items, like cameras, lenses, flashes, and even their wallet, and create a checklist for the items they need using the GearEye mobile app. With a simple wave of the GearEye smartphone battery-case, the app will let them know if their tagged items are in their bag, by marking them off on the checklist. If an item is missing from the checklist, the app tells you where its last scanned location was.

This month, the gadget raised $480,000 on crowd-funding platform Kickstarter, eight times the original amount its developers were hoping to raise.

Photos and videos: Courtesy of the companies

]]>